René and Lévesque

How did René become the bigger-than-life Lévesque?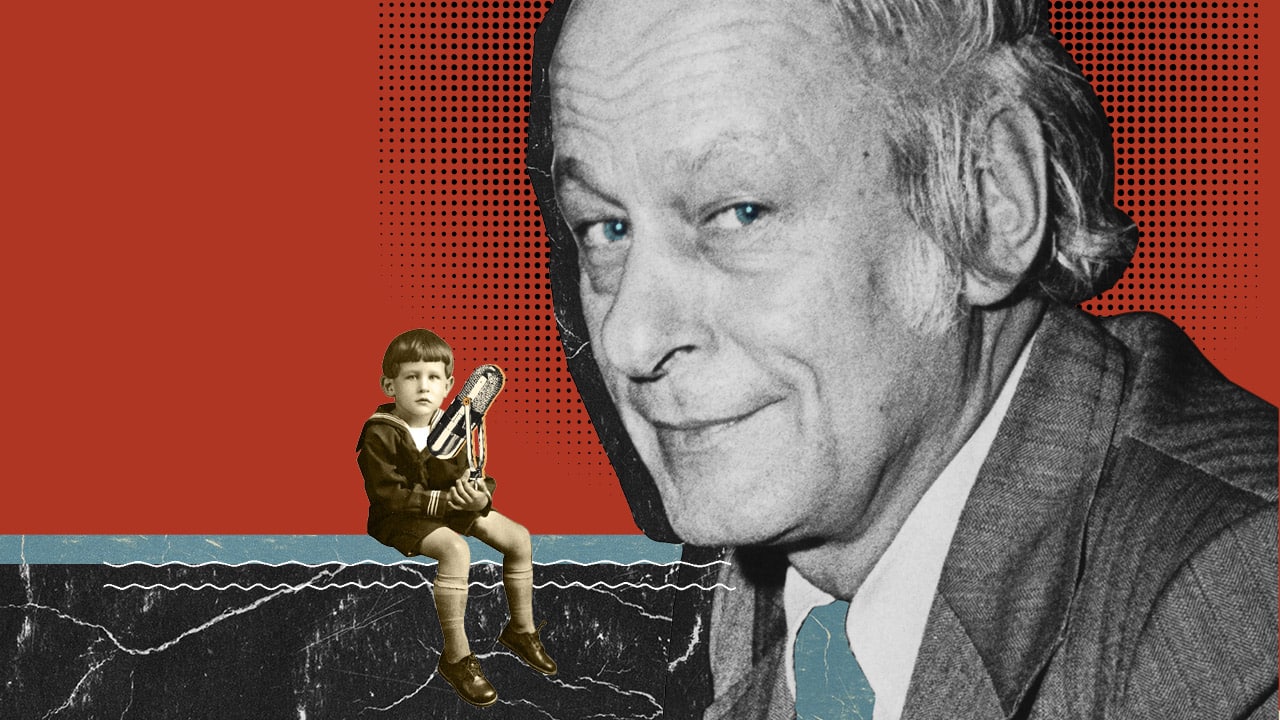 René Lévesque is indisputably a key figure in Quebec's political landscape. His career, his style and his achievements still inspire the interest and respect of many.
To pay tribute as part of the celebrations surrounding Lévesque's 100th birthday, the Musée de la civilisation and the Fondation René-Lévesque have collaborated to produce this exhibition, which paints an intimate portrait of the well-known public figure.
The exhibition highlights key stages in René Lévesque's life, right up to his death in 1987, through archival documents, objects and personal possessions, many of which are being shown for the first time.
These reveal the child, the journalist, the war correspondent and the politician who did things his own way, unfazed by convention and always with a dash of Tabasco sauce.
The Musée is grateful to the following experts for their valuable contributions to developing the exhibition content:
Steering committee :
Martin Roy, executive director of the Fondation René-Lévesque
Martine Tremblay, special advisor on public affairs and strategic analysis, former director of the Lévesque cabinet (1984–1985), Deputy Minister of Culture and Communications (1995–1999) and of International Relations (1999–2002)
Guy Lachapelle, professor, Department of Political Science, Concordia University
Claude Lévesque, journalist for the daily newspaper Le Devoir (1993–2005) and son of René Lévesque
Content contributors :
Pierre-Alexis Jasmin, external contractual researcher
Stéphane Savard, professor of history at the Université du Québec à Montréal and regular member of the Centre de recherche interdisciplinaire sur la diversité et la démocratie (CRIDAQ)
Jonathan Livernois, professor of literary and intellectual history at Université Laval and columnist for Radio-Canada
Simon Garant, creative director, multimedia and artistic direction
This exhibition was produced in collaboration with the Fondation René-Lévesque and will run until September 4, 2023. It is part of the "Année Lévesque", a year of celebrating Lévesque's life, a Fondation initiative presented by Québecor in collaboration with Hydro-Québec and with the financial participation of the Government of Québec.
The exhibition poster was created by artist-collagist Katy Lemay.
Photo credit :
René Lévesque – Bibliothèque et Archives nationales du Québec, fonds La Presse et fonds René Lévesque.
Micro – Musée de la civilisation, don de la Société Radio-Canada, Red Méthot, Icône.