People of Québec… Then and Now
Discover the exhibition in the comfort of your own home
Virtual tour not loading? Please click here.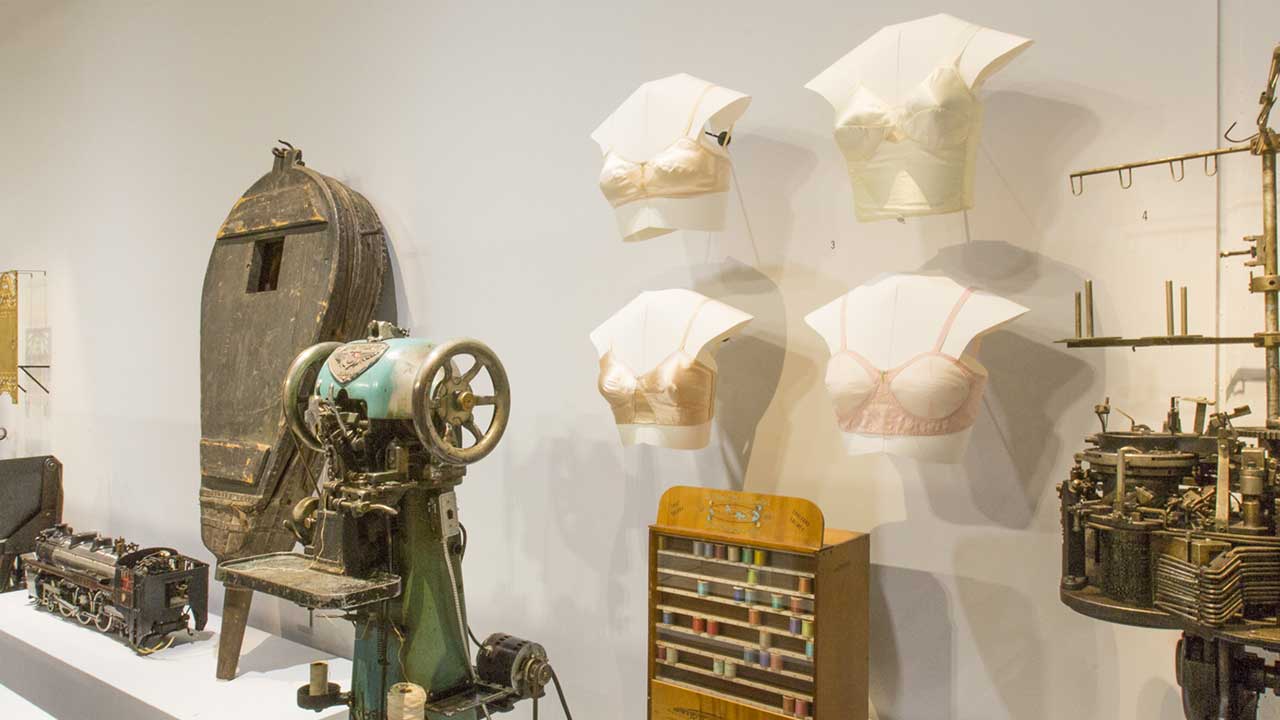 Contemporary Québec society reflects the dreams and undertakings of all those who have lived here and helped to create its fabric. It is the history of communities rooted in a territory, whose strategy has always been to preserve their integrity.
With more than 375 objects and archival documents drawn from the Musée de la civilisation collections, accompanied by original film montages, People of Québec… Then and Now brings to life key moments in Québec history. This reference exhibition provides a framework for understanding today's Québec.
It chronicles the life of the First Peoples who inhabited Québec, the contacts between the Indigenous Peoples and the Europeans, and life in the days of New France and under British rule. It bears witness to the arrival of successive waves of immigration. It illustrates the shift from a rural way of life to an urban one. It pauses on the legacy of the Quiet Revolution. Then, it invites visitors to reflect on Québec from the 1980s to today.
This exhibition was created in collaboration with Gaspésie Virtuelle.
Produced with the special collaboration of National Board Films of Canada. With the collaboration of the Fairmont Le Château Frontenac, officiel hotel, and the newspaper Le Soleil.