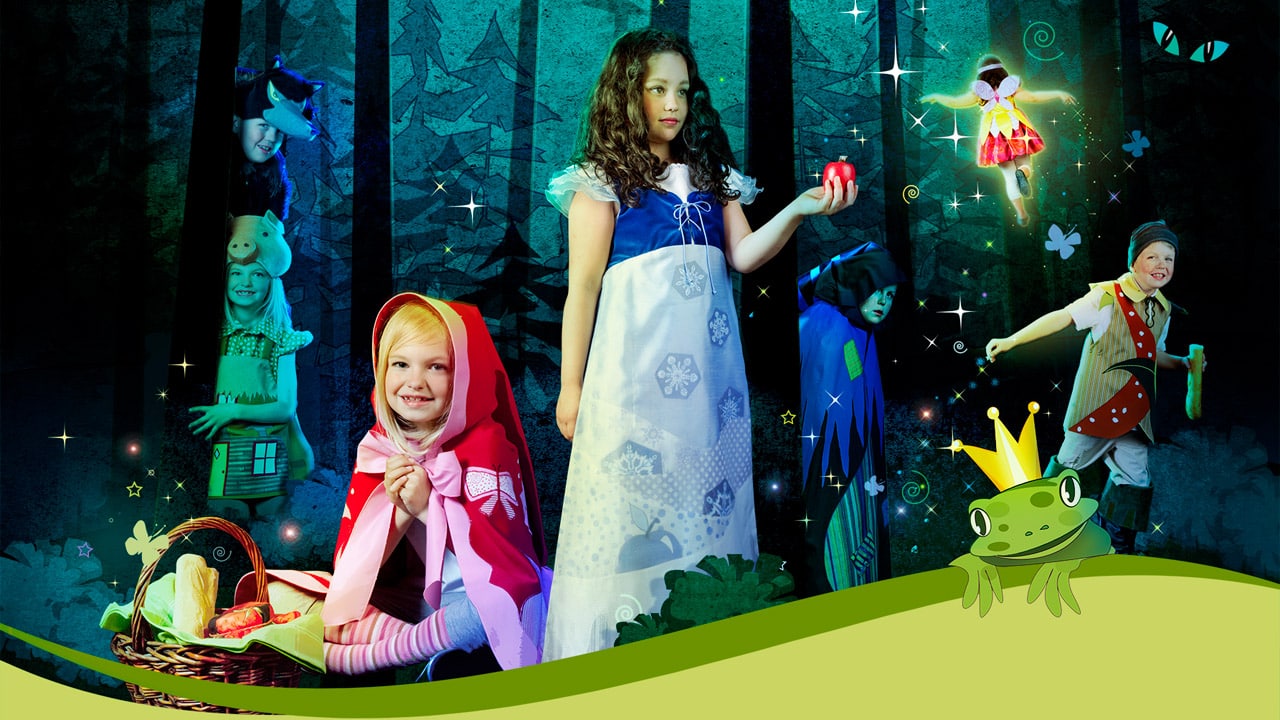 Once Upon a Time is a costume workshop, designed for three- to ten-year-olds and their parents, which joyfully mixes together all the ingredients of a fairy tale. Forest, ballroom, dungeon or secret passage: whatever the setting, this workshop is a chance to play fairy tales—or to reinvent them, with surprising encounters between wolves, princes and fairies… sounds and visual effects included!
Who is Bluebeard? What about Tom Thumb? And who are Hansel and Gretel, Snow White, Cinderella, Puss in Boots and Little Red Riding Hood? Once Upon a Time brings together all these characters, both well-known and less so, from the tales of Perrault, Andersen and the Brothers Grimm.
In this workshop, both young and old can have a ball trying on costumes from our collection—original and beautiful masterpieces designed especially for the Musée. Once Upon a Time also recreates classic fairy tale settings, such as a ballroom, a forest and a witch's house.
An interactive space that is perfect for children to play in. They can climb into a dungeon; go through secret passages; fight a seven-headed beast; build a house out of candy, straw, wood or brick; brew potions in the witch's great cauldron; help Jack climb the beanstalk and much more!
Presented by Banque Laurentienne.
A creation of the Musée de la civilisation, presented by Banque Laurentienne. A contribution in products was offered by the company Équipements récréatifs Jambette inc. Hydro-Québec is a partner in educational programming.