Eeyou Istchee

an invitation to live the land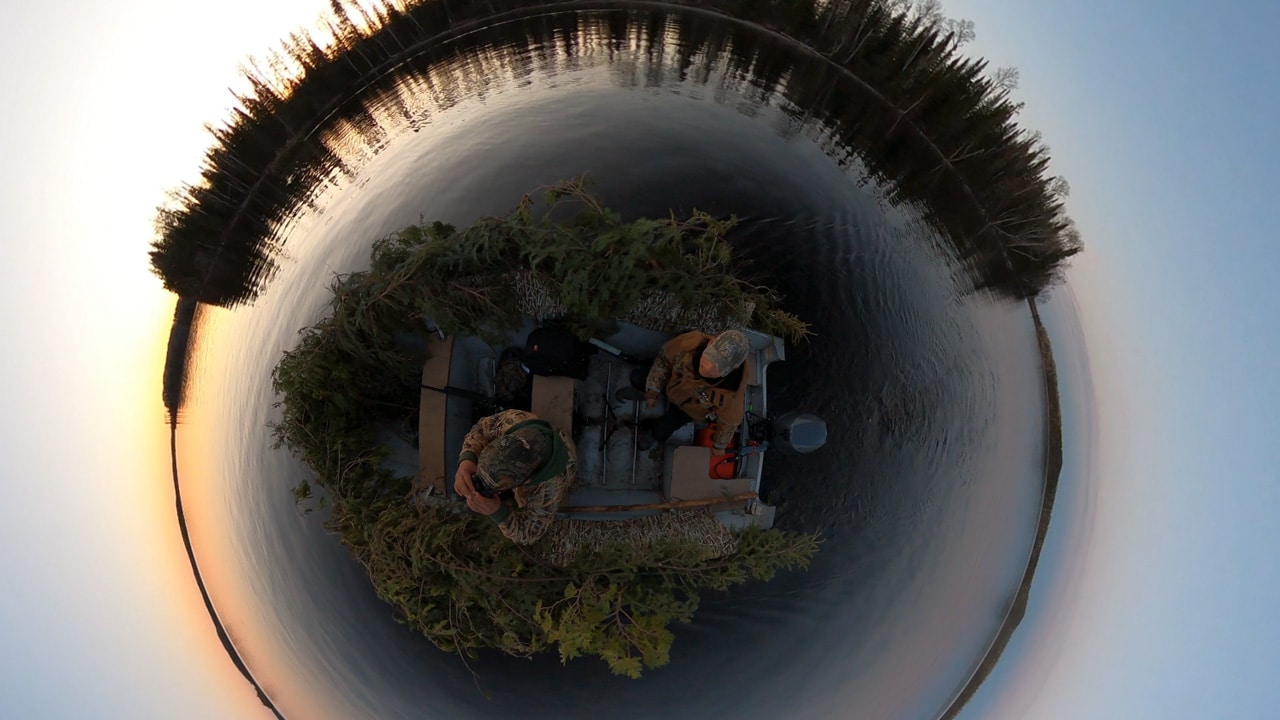 Every spring, the Cree community of Waswanipi takes a break from daily life to go hunting with their families. This traditional vacation is called Goose Break, as it coincides with the migration of the geese.
The exhibition features an impressive projection inside a seven-metre dome. The images were shot in 360° by Cree documentary filmmaker Ian Saganash.
The film immerses viewers in the activities of this traditional hunt. We witness the hunt, as well as the processes of preparing the meat and preparing the bread, and the Walking Out ceremony for the children born during the year.
An exhibition produced in collaboration with La Boîte Rouge VIF.